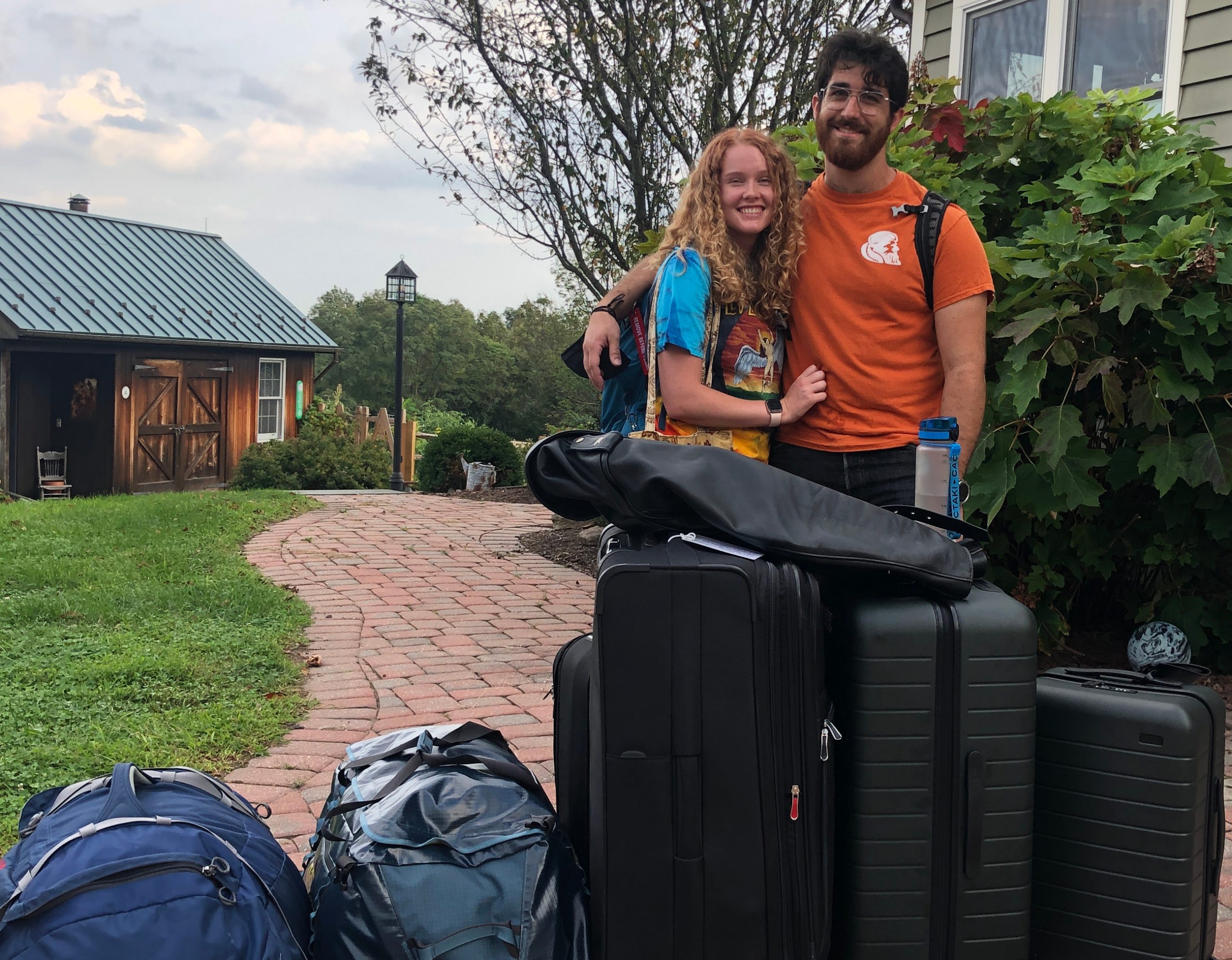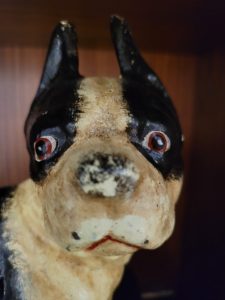 Oof, this was a long day… or has it been two days? We're honestly not too sure. The journey began yesterday with a limo ride (thanks for the surprise, Mom and Dad!) to JFK, where we arrived…. about four hours before the flight. We managed to kill some time in an airport lounge which we had a couple of free passes to, and after some milk and cookies among some truly wonderful decorations (seriously- check out that dog), a couple of rides on JFK's AirTrain, and repacking ~1/3 of our carry on luggage at a TSA checkpoint we were ready to fly. We boarded the Aeroplane and were greeted by an extremely cheery and British flight attendant who was kind enough to direct us to our seats- past the lie-flat semi-private First Class seats, past the ultrawide ultraplush Club World seats, to a section of surprisingly roomy World Traveler Plus seats. Aaaand past those, to the dimly-lit narrow seats in Cattle Class at the extreme rear of the aircraft. Even so, amid some loud children and a dog barking somewhere (?) on the vehicle, we each managed to snag an hour or two of sleep during the 6.5-hour journey. We were quick to realize that the brief argument over who had the window seat was pointless as it was not only dark during takeoff, but cloudy during landing.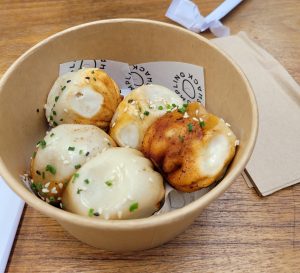 The rest of the trip continued smoothly- we cruised through Passport Control, grabbed our bags, and got a quick Covid test on the way out of the airport. The ride from the airport to the AirBnB we booked cured us both of any desire to try driving in London- the seventeen-mile trip took a whopping 1.5 hours! The AirBnB itself was a bit of an inspiration- to quickly find a new flat to move into for the remainder of the year. That said, the area around it is pretty neat- we grabbed lunch at the outdoor Spitalfields Market, just a few blocks away. The market had a ton of little booths selling food (mostly Asian and Indian, it seemed) and some real quirky shop stalls that had all manner of random things. Before we moved here, a friend gave me some advice. He said that East London has a lot of nice areas, and a lot of not-so-nice areas, and they're scattered amongst one another fairly randomly. Turns out this was a pretty fair assessment, and now that we're here the apartment search should be much easier- not only because we can visit flats in-person, but because we can actually check out the surrounding areas easily.
We have a couple of apartment visits coming up, but in the meantime the plan for tomorrow is to start on our list of touresty things with a visit to the Tower of London. Hoping to also pick up some film for the cameras and a notebook for my Jeweller's class, which starts on Monday! For now, we've achieved our goal of staying up to 21:00 to combat jetlag, so it's time to go pass out.