A pandemic-project turned product.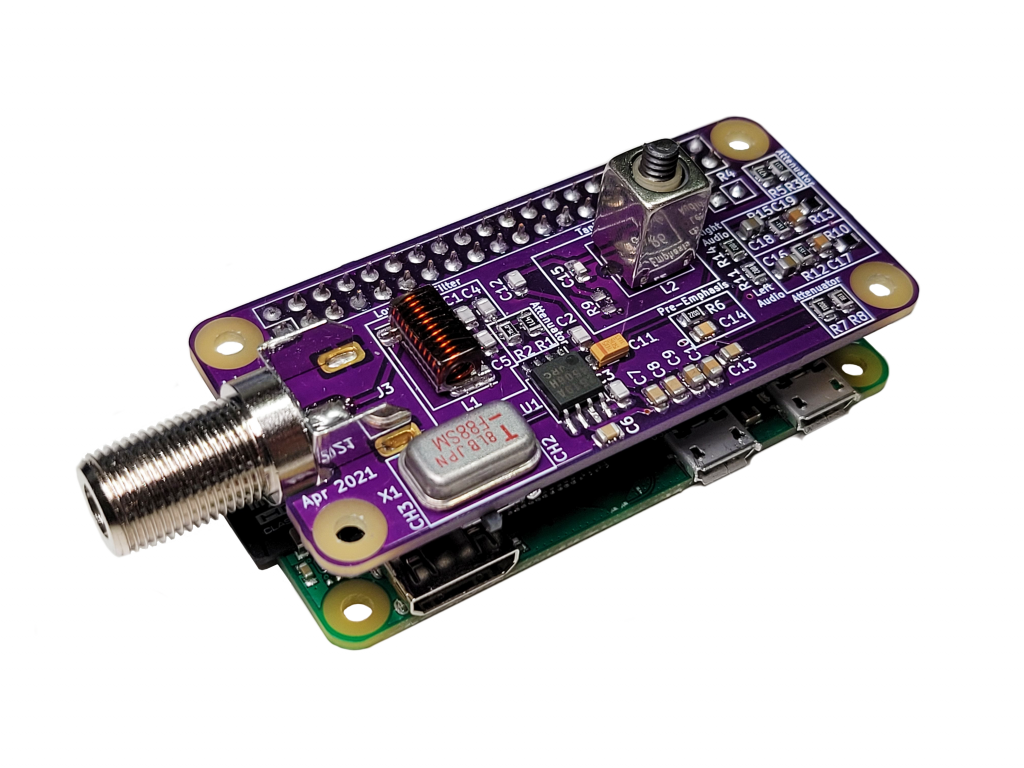 This is one I've been meaning to post for over a year now, but better late than never. PiMod Zero brings old tech back to life by allowing a Raspberry Pi Zero to display color or B&W video – and play audio – on vintage televisions. It provides a super-compact way to watch old movies, play retro games, present digital art, or navigate your operating system using any television that receives standard NTSC broadcasts on VHF channels 2 and 3 (55.25 MHz and 61.25 MHz).
In the past, you would have needed a cumbersome RF modulator box to adapt the HDMI signal from a Pi Zero. Now, with this convenient HAT snapped on top of your Pi Zero, no additional dongles are required. In fact, once the Pi is powered up, the only other cable you need is a piece of coax to connect PiMod Zero to your TV.
The PiMod Zero started life as a mess of adapters between a Raspberry Pi and an old vintage TV I bought, and was quickly adapted into the nice and compact board you see above. It was launched via a successful crowdfunding campaign on CrowdSupply (and announced with an awesome video I made, see below). It can now be purchased on Mouser, and full designs are available in the GitHub repo .