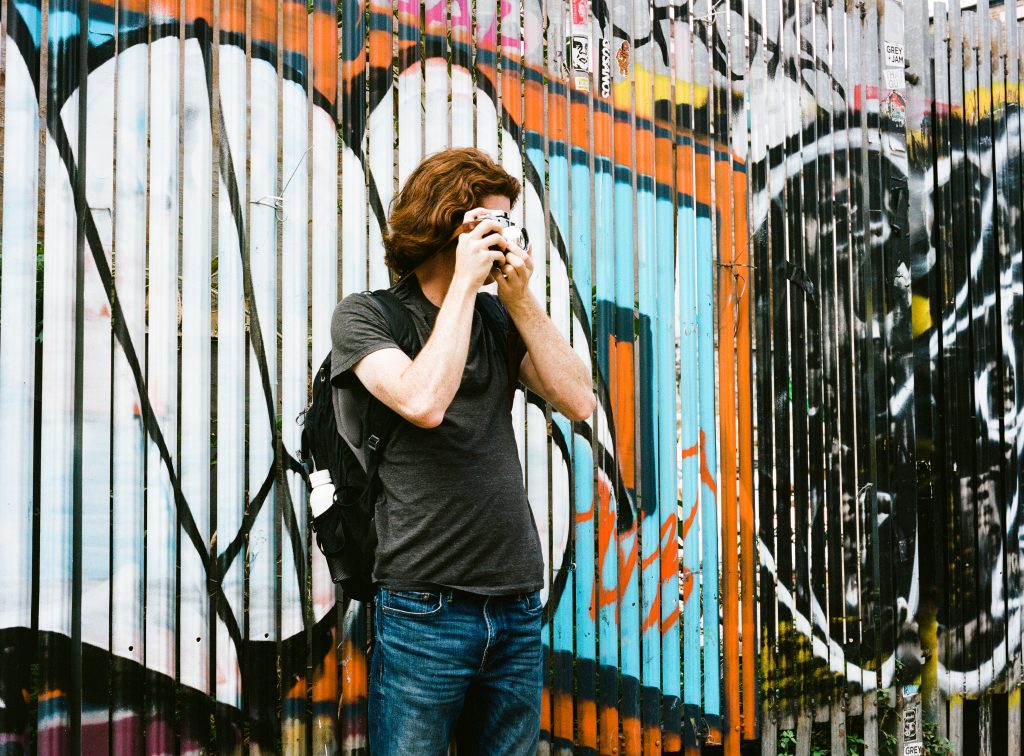 Again it's been a while since I've posted, and a lot has been going on: we traveled a bunch, lots of friends visited us, and the Queen died (but more about that in a different post).
The Queen's Platinum (and apparently final) Jubilee
The Queen's Platinum Jubilee (70th anniversary of being the Queen) was back in June and was a long weekend full of some pretty over-the-top celebrations. We didn't attend most of the events as they were mobbed with visitors, but we did go to one at Hampton Court Palace. They were holding a Joust, which turned out to be quite performative and tailored towards children, but was a ton of fun nonetheless. We also had a great time walking around the palace itself, as the last time we were there Sara had just run a 10k race on the grounds and was much too tired (and sweaty) to spend the day touring the building. We also made the long (four minute) trek from our flat to St. Paul's, where we juuust glimpsed Prince Charles (now King Charles, but more about that in a later post) getting out of a car and walking into the cathedral. Unable to see much over the sea of iPhones taking photos, one of us asked the other who we were supposed to be looking at, and a lady next to us turned and snapped "It's Charles and Camilla!" before returning to photographing the back of peoples' heads.
The city was absolutely covered in flags- not just the normal Union Jack, but also one with the Queen's face in the middle (which seems a bit weird to be honest).
Sara's Talk
Sara was hired to give a talk about music composition and machine learning at the London Music Hackspace (and she did a fantastic job)! You can watch the whole talk here:
Paris
We went to Paris! It was an easy train ride via the Eurostar, and we arrived in the city around late morning. My friend Elio had recommended a unique museum to check out, Musée des Arts et Métiers (Museum of Arts and Crafts), which was without a doubt one of the coolest exhibits I've ever visited. It had centuries-old scientific instruments, vintage cars, early flying machines, a supercomputer from the 1980s, antique timepieces, and much more. We of course also visited the Louvre (because that's more or less a requirement for first-time tourists in Paris) and spent a couple of hours admiring the artwork there. There was a concert experience at IRCAM, an experimental music laboratory, that we were only able to get one ticket to, so Sara attended that while I walked around and tool some photos before we headed back to our hotel, which was really interesting too. It was a converted boat that was still floating on the Seine (moored in one place). We walked past the still-very-under-repair Notre Dame, and even got to ride what we dubbed "The Scammobile" (a rickshaw named as such due both to the price and the fact that we're 99% sure the driver switched price sheets mid-ride) to the Eiffel tower. Instead of asking for a return trip, we took an Uber. We were well-set for meals, because we were lucky enough to have a long list of food recommendations from Sara's Master's adviser, who is French and lived in Paris for a time.
Wales & Sara's Parents' visit
Sara's parents visited for about a week and a half and we had a great time showing them around the city (especially visiting Brick Lane for some Indian food) and visiting art museums with them. They (and Sara) spent almost a week of that time in Wales, and I joined for a couple of nights. While I was there, we went on a stunning hike (though they went on several others before I joined) with a ton of sheep that would occasionally walk across the trail, and explored the lovely area they were renting a house in. After the Wales subtrip, we all met up with some friends of mine from Jeweller's school to go mudlarking (walking along the Thames foreshore looking for interesting things) before having lunch at a pub on the Thames (outdoors on one of the hottest days of the Summer).
Cambridge
I'd been to Cambridge before, but Sara hadn't so we decided to take a quick day trip. We took the hour-long train north and spent the day walking around the city. We tried our hands at punting (standing on a boat and propelling it by pushing off against the canal bed with a long pole), looked at some beautiful old buildings, and visited the fantastic Cambridge Computer Museum (which contained a wide variety of "vintage" computers, many of which were true antiques but a handful of which, including some cell phones and game consoles we used to own made us feel quite old).
Lotsa Friends Visiting
Due to some excellent planning, we had five friends visiting at once and it was a shitshow (albeit a very fun one).
Our friends Yoni and Heila were first to arrive, and my brother Sam showed up later the same day. We visited markets, walked around the city, checked out parks, and were "lucky" enough to decide to go and see a Shakespeare performance at the Globe during a rainstorm. We had bought tickets to see The Tempest (the humor was not lost on us) weeks before, and come showtime the skies were looking gray. There were a few moments of scattered rain throughout the performance, but about twenty minutes from the end a torrential downpour started, punctuated by a lightning strike right as Prospero was done delivering a particularly dramatic soliloquy (which the crowd applauded wildly). The actors handled the weather superbly, making one another stand in uncovered areas of the stage for long stretches at a time and occasionally breaking character for a quick laugh. We were soaking wet but having a fantastic time, standing in rising pool of water that was a few inches deep by the end of the show. When Prospero was to climb off the stage at the end to walk away, he did a double take at the deep water then just jumped in, splashing several audience members in the process. Oh, and speaking of Prospero- he was wearing a long robe for the first few minutes of the performance, which he then dropped to reveal a Speedo, which he solely wore for the remainder of the show (modern Globe adaptations of plays often take certain "liberties" with the original work). When he did, standing back facing us, an older lady standing next to Sam turned to him and said "I think we got the better of the two views."
When our other friends, Elio and Aditi arrived, there was both a Tube strike and a Bus strike going on, which basically means that there is no public transportation in London. We had to take cabs to get anywhere, and it was near-impossible to find one. We did manage to gather all seven of us for science-themed afternoon tea, before returning to the jungle of trying to hail a cab or call an Uber in London so that we could get anywhere. Sam, Sara, and I went to a board game cafe for dinner, and met up with Elio and Aditi at Iklectik, one of our favorite music venues in London, for a Ukrainian War benefit concert.
The rest of the trip was full of exploring different areas of the city (our visitors particularly enjoyed Brick Lane) and different museums and markets across it. Sam and I got to take some time to explore with our cameras and shoot through a couple rolls of film, and getting to spend that time with him was one of the highlights of the week for me. At one point, Sam, Yoni, Heila, and I walked along the canal from Camden to King's Cross, which was a surprisingly beautiful route. On Elio and Aditi's last night with us, the two of them, Sam, Sara, and I got to go to the Ceremony of the Keys at the Tower of London. I had been able to snag some tickets months ahead of time, and we were able to go observe the centuries-old ceremony that takes place at the tower every night during which the guards lock the gates and secure the tower until morning (thankfully there's a small side door they were able to let us leave from). After the ceremony, we were sitting at the bar atop the hotel Sam, Yoni, and Heila were staying at, which is right next to the Tower, and we noticed that something was being projected on one of the walls of the White Tower. A few minutes of observation of the small sliver of screen we could see led us to determine that it was some kind of Pokemon content, though we couldn't deduce which.
That's a lot less random than it sounds, believe it or not. The Pokemon World Championships were going on in London that weekend, and Yoni, Heila, Sara, and I were actually in attendance earlier that morning. Yoni and Heila had been there on prior days as well, but Sara and I were just glad to be able to join for a couple of hours. The even was wild- an entire convention center decked out in Pokemon decor, with competitive trading card and video game matches on a massive stage. Yoni even competed in a series of pickup games (and won a couple!). Eventually, Sara and I left to meet Sam and ride London's cable cars, which had also been fully decked out in Pokemon imagery (though it was also just a really cool ride). The cable cars took us to Greenwich, where we got some food before Sam and I walked up to the Royal Observatory.
On the last day of the visit, with only Yoni and Heila left, the four of us took a train to Brighton to check out the beach town. We walked around town, took a bunch of photos, and had a great oceanside lunch before returning to London in the evening. Speaking of, some of the photos below were taken be Heila on an old 35mm camera I loaned her.
Jeweller's School: Complete
That's right! My year of Jeweller's school is done. I had an incredible time and am so glad I decided to take the time to do this. I'm a much better artist than I was a year ago, and I've made some fantastic friends.
I don't have many photos of finished pieces from this term (and I can't take them because my work is still at the school for evaluation) but here are some photos of assorted things in-progress. Most of this semester was focused on silversmithing and spoonmaking.
Misc. London Photos
We only have a couple of weeks left in London, but I still need to write about the Scottish Highlands trip we just took (and I will once I get my photos back from the lab- though I can't drop them off yet because we both have Covid at the moment). Hopefully you'll see a post about that trip in a few weeks.
To wrap this one up, here are a few misc. photos from around London these last few months.