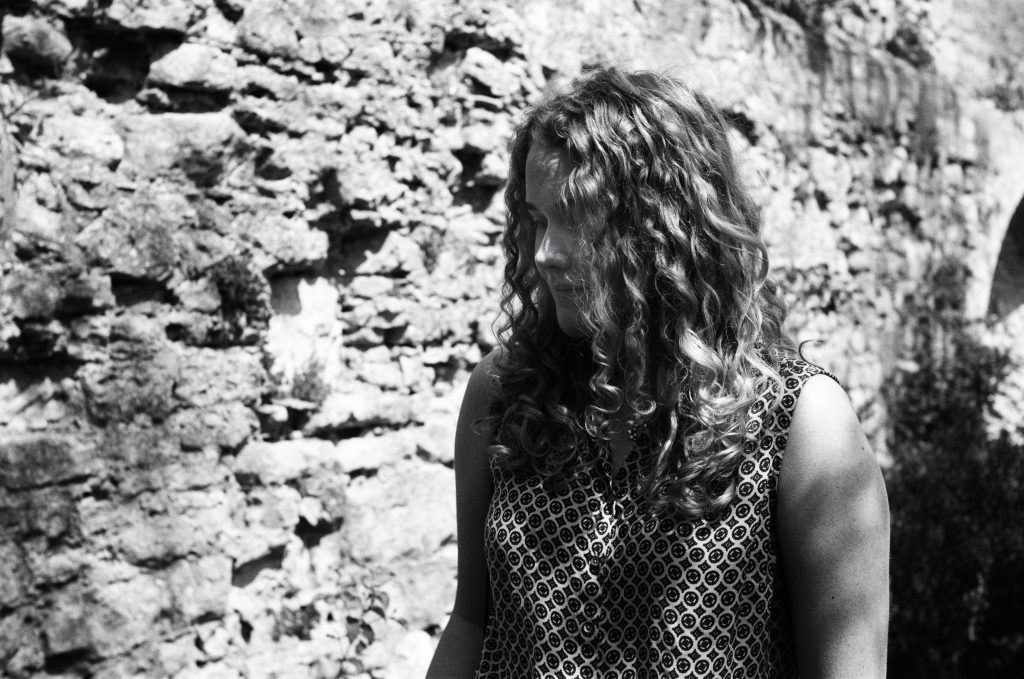 Alright, yeah it's been a while…
But hi there! We've been busy. Aside from the trip to Athens we took a while ago, I haven't really written about anything we've done since December (whoops) so here's a few of the things we've been up to. Buckle up for a ton of photos…

Hamilton
We saw Hamilton! It was incredible (even though we had already watched the recording a ton of times). I even went to see it a second time when my Mom visited (but more about that below).
Exmoor
I was finding living in such a large city to be a bit dreary, so for my birthday Sara surprised me with a trip to one of England's national parks, Exmoor. We rented a car (and I drove, which was a bit terrifying until I got used to being on the wrong side!) and drove four hours southwest. The highways dual carriageways were fine to drive on but some of the small village roads were a nightmare. Tiny winding two-way roads barely wide enough for one car, let alone two, with tall hedges on either side and no shoulder. Oh, and no speed limit. It was an adventure, especially at night! When we got to Exmoor, we started out with a fantastic hike which provided great views of goats and the ocean. Afterwards, we checked in to the B&B we were staying in (which was a beautiful several-hundred-year-old house) and went to dinner at a restaurant in town. After dinner came the rel reason we drove four hours into the middle of nowhere: Exmoor National Park is an International Dark Sky Reserve (it was the first one to be designated as such in Europe, in fact!). We drove out to a star trail in the middle of the middle of nowhere, and trekked two miles in the pitch dark across a sheep field in the moors of Southeast England to reach the prime dark site (and afterward, somehow even found our way back to the car).
On the drive to Exmoor, we passed Stonehenge completely by chance, so of course we had to stop on the way back to admire the big old rocks and ditches.
Glassblowing
Sara had been wanting to try glassblowing ever since I took a few classes in it back in grad school, so one weekend we booked a class at the Adam Aaronson Glass Studio, a short drive out of the city. By this point I was a seasoned UK driver so the trip went smoothly. The class was only four hours but aside from us there was only one other student, so we each got to make some cool things!
Cambridge and Oxford
Living in London for a year wouldn't have felt complete had we neglected to visit Cambridge and Oxford. I visited Cambridge one morning back in February with a friend so we could go to a museum (The Scott Polar Research Institute), and by chance Sara and I visited Oxford the next day. Each was a short ~1-hour train ride from London.
Athens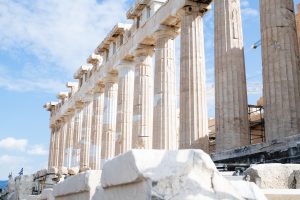 Old stuff. Cats. More here.
Amberley Castle
For Sara's birthday, we spent two nights in a small village in South England called Amberley. Specifically, we were staying in the walls of a 900-year-old castle named, rather imaginatively, Amberley Castle. The castle was only two hours by train and foot from our flat in London. In a departure from our normal style of trip in which every second is packed with at least three different activities, we spent an extremely relaxing weekend exploring the castle grounds, reading outside, and eating really really good food. And tea. I also got to try out Ilford Pan F film for the first time and it's gorgeous.
Visitors!
We've finally had some visitors! First up was my mom, and we packed a month's worth of activities into the six days she was here. We saw Hamilton, went to the Piano Bar Soho (which is an awesome little jazz club Sara and I belong to) visited Stonehenge, went to the Tower of London, and checked out Richmond, and way more that I'm likely forgetting as I type this. We even spent a couple of days in Belfast (which Sara and I had visited briefly in December), where we caught some fantastic live music in pubs, went to the Titanic museum, and took a trip up to Giant's Causeway.
Next up our friend Eric visited for a weekend, which was full of park and museum visits, another trip to the Tower and the Piano Bar, and much more. On this visit to the Tower, we were lucky enough to have the Ravenmaster himself as our tour guide.
Finally, our friends Matt and Alexa visited for a week (and got engaged on a day trip to Paris!). At this point we had the whole "London tour guide" roll down, and took them on more museum visits, another trip to the Piano Bar, some fun sightseeing around the city, and afternoon tea (which we've done with all our visitors, of course). Their visit also included a half-day engagement photo shoot in some of London's parks and a trip to the Globe Theater to stand front and center for a performance of "Much Ado About Nothing" (which was incredibly fun).
Jeweler's School
My last post about jeweler's school said that it was 33.3% complete, and well, that was a while ago. As I'm writing this, we're halfway through the third and final term, making me 83.3% complete. There are pieces in the Jewelry section of my website, but here are a few photos too.
Trips to Pittsburgh
I flew back to the US twice in five weeks (I really know how to time trips, don't I?) to visit my family, and subsequently drive out to Pittsburgh so we could see my brother Sam. The first trip was for Carnegie Mellon's annual Carnival, which hadn't happened in several years for obvious reasons. I hadn't seen campus since mid-2019, so it was really nice to be back and to see some old friends who were still around (as well as to make some new ones). It was weird, though, to be back for Carnival without some of the close friends that became part of my family while living in Pittsburgh.
A few weeks later my parents and I were proud to be back in Pittsburgh for Sam's CMU graduation. It was a very packed and quick trip but was a great opportunity to meet his CMU family (and their families, of course). The keynote speaker was Billy Porter, and he gave a stunning speech which you should absolutely watch.
That's All For Now
Alright I think that about covers the major highlights of the last several months… I'll try to write the next update a bit sooner!