A mahogany dice box with a Dungeons and Dragons theme.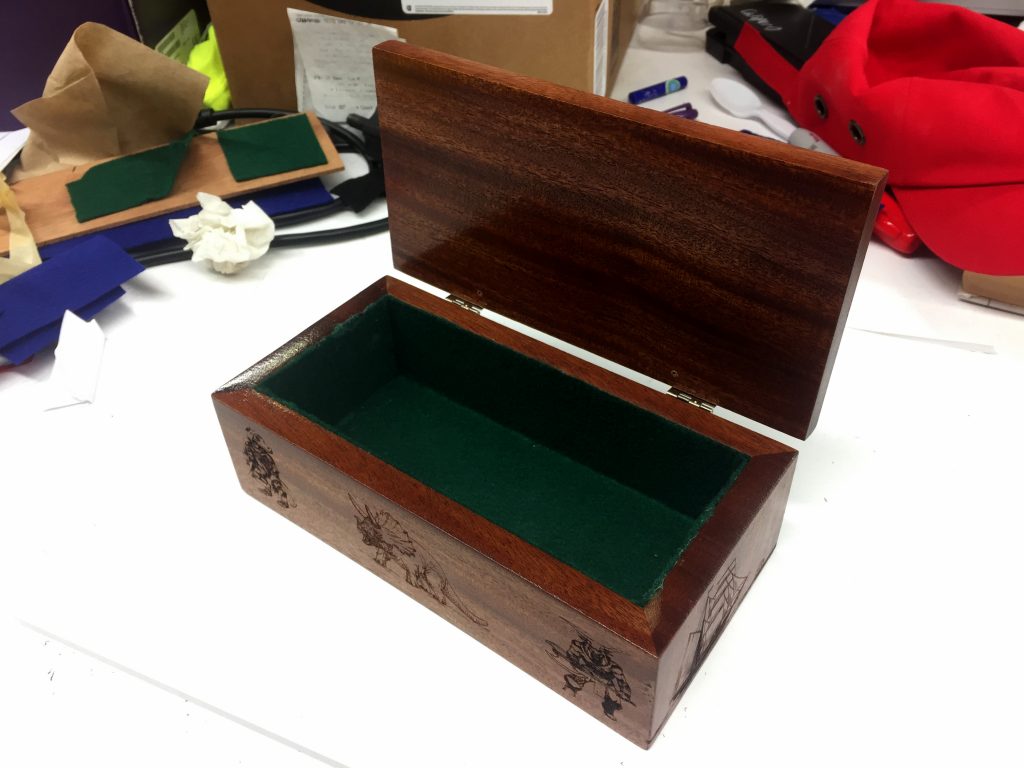 This was a really fun project. I had been playing Dungeons and Dragons with a group of friends, and at the conclusion of the campaign (which took about four months), we wanted to present the DM (person who more or less runs the game) with a gift. The natural choice? A custom-made mahogany dice box. The construction was pretty simple- the entire thing was made with a table saw, some hardware, and wood glue (plus some stain & sealer)- but I was pretty happy with the end result. Check out the photos below for an overview of the process!
The planning phase
Pieces cut to size, mitered, and slotted!
Phew, it fits
Time to glue!
Glued and sanded
Staining and sealing
"Stained, Sealed, Delivered" (or polished)
Laser engraved the designs
Cut the felt liner
All done!
All done pt. 2